Liquid Humic Acid Concentrate 12% Liquid Humic Acid Concentrate 12%
Description:
Liquid Humic Acid Concentrate 12%


12% Humic Acid liquid concentrate made from an OMRI approved Leonardite 70% is a water soluble powder used in soil applications to help the plant uptake the nutrients quicker/easier.
Compares to Advance Nutrients H-2 Grandmas Enggy's Humic Acid 12%.
Because of its small molecular size, fulvic acid is able to penetrate the leaf, and even the mitochondria of a cell, which makes it great for foliar sprays and root drenches in hydroponic/soilless mediums. By comparison humic acid is a fantastic soil conditioner and better for dry broad cast and soil.
Liquid Humic Acid concentrate is derived from high quality deposits of Leonardite so it contains only water soluble humates. Liquid Humic Acid concentrate will add vast amounts of chelating power and biological stimulants to your garden. Scientists have examined this material that Grandma Enggy has found, and we can categorize some of its features, to learn how to use it better.
Because humates are so large and covered in polar and negatively charged atoms of oxygen, they seek out, and bind with, the positive charges on metallic minerals such as Fe2+, Mn2+, Cu2+, Zn2+. When these minerals are blanketed and carried around by humates they are, in effect, chelated while in solution. Humates also carry other charged molecules such as K+ Na+ Ca2+ and Mg2+ around in solution, inhibiting them from cross reacting, while delivering them to the root surface.
Some humates will become embedded in plant cell membranes modifying their function. With humates attached to, and passing through, plant cell membranes in this way, the plant root cell has acquired a kind of wick that can serve to pull further minerals towards itself, and then channeling them inside itself through the cell membrane.
When nutrient solution has Liquid Humic Acid concentrate added to it, it is as though the grower has put mineral absorptive scarves and towels in with the water that will mesh themselves around plant roots cells, delivering the minerals in a layer of molecular humates.
DIRECTIONS: ONLY USE IN SOIL APPLICATIONS
Soil Mixtures: (40ppm) Mix 1.25ml of product per Gallon of water or nutrient solution. Use once or twice each week during the growing season and ensure that growing mediums are thoroughly soak before planting or tilling.
Best Sellers
Amino Acid Booster | Hydrolyzed Whey Protein | Food...
MBFERTS CARBBYS Carb Booster   MB Carbbys Carbohydra...
MBFERTS DONKEY DIX Late PK Booster   Facts Facts Ab...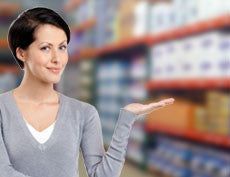 our COMPLETE LINE OF NUTRIENTS are up to 80% cheaper compared to the Hydrostores version YOUR ALREADY BUYING, AND ITS SAME STUFF OR BETTER.
Shop now!