Liquid Sea Kelp Concentrate Liquid Sea Kelp Concentrate
Description:
Liquid Sea Kelp Concentrate


Soluble Sea Kelp Concentrate sourced from NPK 1-0-17
SPECIFICATIONS:
Solubility: 99.0 % Min

pH: 8-10

Moisture: 1-5 %

Organic matter: 45%

Alginic Acid: 10-20%

Mannitol: 4-7%

Nitrogen: 1.0-1.5%

Phosphorus: 0.5-2.0%

Potassium: 16-21%

Iron: 0.2-0.4%

Calcium: 0.15-0.20%

Sulfur: 1.0-3.0%

Magnesium: 0.2-0.9%

Total Acid Amino: 1.5-3.5%

Copper: 1-6 ppm

Zinc: 50-200 ppm

Manganese: 5-12 ppm

Molybdenum: 1-5 ppm

Boron: 16-24 ppm

Nickel: 1-3 ppm

Selenium: 2-3 ppm

Lead: 10 ppm Max

Mercury: 5 ppm Max

Cobalt: 5 ppm Max

Cadmium: 5 ppm Max
Soluble Sea Kelp is a dehydrated liquid extract made from the sea plant Ascophyllum Nodosom, which is harvested from coastal Maine waters. Once reconstituted, the liquid (0-0-1) provides natural plant hormones and micronutrients to your crops. Soluble Sea Kelp helps you grow medical marijuana. These compounds are known to accelerate growth, increase flowering and fruiting, intensify color, and provide resistance to disease, insects, drought, and frost.
Benefits of Soluble Sea Kelp:
Improves seed germination and increases root development.

Increases bloom set and size of flowers and fruit.

Increases and stabilizes chlorophyll in plants, which results in darker green leaves and increased sugar content in plants.

Relieves stress in plants caused by extreme weather conditions.

Increases plant vigor, and thus imparts a greater resistance to disease, insect attack, drought, and frost.

Increases microorganisms in the soil that can fix nitrogen from the air.

Increases mineral uptake from the soil and into the plant.

Increases the storage life of fruits and vegetables by retarding the loss of protein, chlorophyll, and RNA.

Retards the aging process in plants (senescence), thereby lengthening the production season.
How to Use:
To maximize the benefits of Soluble Sea Kelp, use it as part of a well-balanced plant nutritional program.

To reconstitute Soluble Sea Kelp, dissolve 10 ounces (1 and 1/4 cups) of soluble powder into 1 gallon of water.

Reconstituted Soluble Sea Kelp is always further diluted with water (preferably with an approximate pH of 6.0) to the appropriate concentration and applied to foliage or soil. The plant absorbs the extract immediately and is responding by the second day.

Always shake or mix reconstituted Soluble Sea Kelp well before diluting. Only make up what you can use at one time.

Foliar application is the most efficient and effective method. Kelp extracts are 8 to 20 times more effective when applied to the leaves then when broadcast on the soil. Spray as a fine mist until it drips off the plants??? surfaces.

Reconstituted Soluble Sea Kelp can be used with a variety of sprayers -- plant misters, pump-up, backpack, hose-end, or tractor sprayers. The dilution rates provided here are based on areal measurements. Depending on the type of sprayer you have, simply dilute Soluble Sea Kelp with the appropriate amount of water for your sprayer to cover a specific area. Soluble Sea Kelp also works well with irrigation systems.
When to Use:
Apply Soluble OMRI liquid Sea Kelp to improve specific growth stages.
For example:
To promote additional buds, apply Soluble Sea Kelp when plants are beginning to bud.

To extend the shelf life of fruits and vegetables, spray 10 days before harvesting.

To lengthen the life of cut flowers, spray Soluble Sea Kelp a day or two before cutting.

In lieu of trying to catch specific growth stages, apply Soluble Sea Kelp every 2 to 4 weeks.
How much to Use:
Large areas: mix 1 gallon of reconstituted Soluble Sea Kelp with enough water to cover 1 acre. A 25-pound pail is enough to spray 38 acres one time.

Small areas: mix 1 tablespoon of reconstituted Soluble Sea Kelp with enough water to cover 300 square feet

Feed: Apply 1 gallon (reconstituted) per acre during 4-6 leaf stage, repeated in 10-14 days.
Best Sellers
Amino Acid Booster | Hydrolyzed Whey Protein | Food...
MBFERTS CARBBYS Carb Booster   MB Carbbys Carbohydra...
MBFERTS DONKEY DIX Late PK Booster   Facts Facts Ab...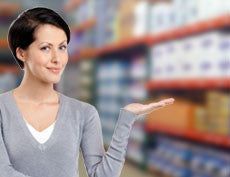 our COMPLETE LINE OF NUTRIENTS are up to 80% cheaper compared to the Hydrostores version YOUR ALREADY BUYING, AND ITS SAME STUFF OR BETTER.
Shop now!