Soluble Fulvic Acid Powder 80%
Description:
Soluble Fulvic Acid Powder 80%
1 Pound
Fulvic acid is the lowest molecular weight portion of humic substances. By definition, it will be golden in color where humic acid will be brown to black. Because of its small molecular size, fulvic acid is able to penetrate the leaf, and even the mitochondria of a cell, which makes it great for foliar sprays and root drenches in hydroponic/soilless mediums. By comparison humic acid is a fantastic soil conditioner and better for dry broad cast and soil.
Fulvic acid is a most valuable input in biological agriculture, and it can provide a multitude of benefits for to both soil and plant.
Advantages include:
It is non-toxic.

It is a powerful organic electrolyte.

It enhances cell division and elongation. Root growth is magnified with obvious benefits.

As a foliar spray, fulvic acid increases the plant's oxygen uptake capacity with an associated increase in chlorophyll production and an increase in the permeability of plant membranes, improving the uptake of nutrients.

It has a unique capacity to dissolve minerals and trace elements. This feature has tremendous import for fast-tracking the plant availability of rock minerals, i.e., rock phosphate and lime.

Can interact with sunlight to enhance photosynthesis. This can be particularly valuable during prolonged cloudy periods.

Can absorb a part of the harmful UV radiation. This property is also used to delay the decomposition of UV unstable active substances such as Pyrethrum.

Fulvic Acid is a potent, natural chelating agent, slowing oxidation and converting metallic elements into readily absorbable, bio-available nutrition with very small molecular size allowing fulvic-chelated minerals rapid entry through plant cells.

Fulvic Acid offers drought protection, due to improved moisture storage.

Fulvic Acid can detoxify pollutants in the soil. They absorb toxins (reducing soil-life damage) and catalyze their rapid breakdown.

Fulvic Acid dissolves silica and magnifies the many benefits of this element.

Fulvic Acid is responsible for an increase in stomata opening and transpiration and assists plant respiration as well as improving the respiration of beneficial micro-organisms.

Fulvic Acid directly influences numerous enzymatic processes and stimulates the plant's immune system.
DIRECTIONS: How to make the Fulvic Acid 10% liquid Concentrate:
Take a 1 liter measuring cup, beaker, or bottle (must have milliliter marks all the way to 1000, or 1 Liter)

Fill it with 800ml of Reverse Osmosis water, or distilled water.

Weigh out 125 grams of Soluble Fulvic Acid 80% powder, and place it in the 800ml of Reverse Osmosis water, or distilled water.

Shake/stir the mix VERY WELL! Let mix settle.

Now, take your Reverse Osmosis water, or distilled water, and fill up to the 1000ml, or liter mark.

You now have 1 Liter of Fulvic Acid concentrate 10%.

Shake VERY WELL before each use!
DIRECTIONS: How to use the concentrate:
Hydroponic Gardens: Mix 1.5 ml of Fulvic Acid Concentrate per Gallon of nutrient solution in the nutrient reservoir and use throughout the vegetative and flowering cycles. This will give you 40ppms of fulvic acid in you feed reservoir.
Sphagnum Moss/Coco/Soilless Mixtures: Mix 1.5 ml of product per Gallon of water or nutrient solution. Use once or twice each week during the growing season and ensure that growing mediums are thoroughly soak before planting or tilling. This will give you 40ppms of fulvic acid in you feed reservoir.
As A Foliar Spray: Mix 1.5 ml per Gallon of water. Use the spray to lightly mist flowers three or four times per week during the flowering cycle. However, for best taste results, do not spray during the last seven to ten days of flowering. This will give you 40ppms of fulvic acid in you foliar spray mix.
DIRECTIONS: How to add Fulvic Acid Powder directly to your reservoir NO CONCENTRATE NEEDED!
Take 1.90 grams of Soluble Fulvic Acid 80% powder to every 10 Gallons of water.
Or
Take .19 grams of Soluble Fulvic Acid 80% powder to every 1 gallon of water. (You will need a jewelry scale that can calculate .01 grams to do this though.)
This will give you 40 PPM's of fulvic acid in your reservoir. This is an optimum level of Fulvic Acid in your feed reservoir. Plants will show you their appreciation!
Best Sellers
Amino Acid Booster | Hydrolyzed Whey Protein | Food...
MBFERTS CARBBYS Carb Booster   MB Carbbys Carbohydra...
MBFERTS DONKEY DIX Late PK Booster   Facts Facts Ab...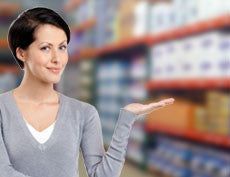 our COMPLETE LINE OF NUTRIENTS are up to 80% cheaper compared to the Hydrostores version YOUR ALREADY BUYING, AND ITS SAME STUFF OR BETTER.
Shop now!