Copper
Copper (Cu) is an essential nutrient for plant growth, but because only a small amount is needed, it is classified as a micronutrient.  Copper is also essential for many plant functions. To note a few:
Copper functions as a catalyst in photosynthesis and respiration.

Copper  is also important in carbohydrate and protein metabolism.

Coppper is a constituent of several enzyme systems involved in building and converting amino acids to proteins.

Copper also affects the flavor, the storageability, and the sugar content of fruits, Buds, etc..

Copper is very important to the formation of lignin in plant cell walls which contributes to the structural strength of the cells, and the plant.
Sale!
Sale!
Best Sellers
Amino Acid Booster | Hydrolyzed Whey Protein | Food...
MBFERTS CARBBYS Carb Booster   MB Carbbys Carbohydra...
MBFERTS DONKEY DIX Late PK Booster   Facts Facts Ab...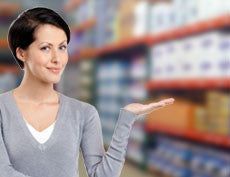 our COMPLETE LINE OF NUTRIENTS are up to 80% cheaper compared to the Hydrostores version YOUR ALREADY BUYING, AND ITS SAME STUFF OR BETTER.
Shop now!