Iron
Iron (Fe) is an essential nutrient for plant growth, but because only a small amount is needed, it is classified as a micronutrient.  Iron is also essential for many plant functions. To note a few:
 Iron draws energy to the leaf by absorbing heat from the sun; it makes the leaf darker, thus absorbing more energy. It will increase the waxy sheen of the crop. 

Iron iis necessary for the maintenance and synthesis of chlorophyll and RNA metabolism in the chloroplasts. 

Iron increases the thickness of the leaf, [which] increases nutrient flow geometrically, resulting in a production increase geometrically

Iron is needed by nitrogen fixing bacteria

Both iron and manganese become less available at pH 7 and above and in the absence of organic matter and water.

When iron deficiency is serious, the entire leaf will turn yellow, leaving only the veins to stand out like road maps

Iron will increase the waxy sheen of the cropalso affects the flavor, the storageability, and the sugar content of fruits, Buds, etc..

Iron is very important to the formation of lignin in plant cell walls which contributes to the structural strength of the cells, and the plant.
Sale!
Sale!
Best Sellers
Amino Acid Booster | Hydrolyzed Whey Protein | Food...
MBFERTS CARBBYS Carb Booster   MB Carbbys Carbohydra...
MBFERTS DONKEY DIX Late PK Booster   Facts Facts Ab...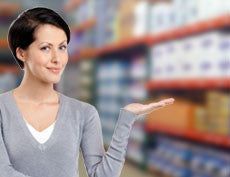 our COMPLETE LINE OF NUTRIENTS are up to 80% cheaper compared to the Hydrostores version YOUR ALREADY BUYING, AND ITS SAME STUFF OR BETTER.
Shop now!