About Us | MBFerts.com
Your plants can't read nutrient brand names.
Located in Michigan and shipping worldwide, the mission of MBFerts is to save you money on premium quality hydroponic and indoor gardening nutrients and equipment. Our prices are up to 80% lower than the retail prices for name brand nutrients and growing equipment at conventional hydro-stores, but don't think that just because our prices are incredibly low that you're not getting quality that is as good or better than what you can buy in the stores.
How do we do it?
We formulate our own line of cannabis nutrients and additives that compare favorably with the brands of professional quality nutrients you'll find in hydro-stores at prices that will blow you away.
Unlike some of our name brand competitors who source lowest-cost ingredients from China, we buy the nutrients and micro-nutrients that go into our recipes from only the most respected suppliers of agricultural goods. In addition, in use, all our nutes are chelated for maximum plant uptake.
Don't get us wrong. We're in this to make money but we believe that by establishing long term relationships with our customers, we can offer rock bottom prices and still make a decent profit over time. The hydro-stores give everything a pretty big markup and as long as they sell you something, they don't really care if you come back. They made their money off you already. Our customers keep coming back.
None of the companies that sell cannabis nutrients manufacture those nutrients. We all buy them from a variety of manufacturers of plant nutrients, micro-nutrients and other biologicals and then formulate and blend our recipes. Unlike our competitors, there are no middlemen or any hydro-store supply chain between our formulators and you.
We buy in bulk from the best suppliers and blend the highest quality nutrients but without having to spend money on fancy labels, clever names and expensive advertising to manipulate you into buying our products we can pass those savings along to you.
We're not just rushing into the grow supply industry to make a quick buck. Our team has more than a half century of growing experience. We're good at what we do and we know what you need (and what you don't need) to have successful harvests.
We believe in educating our customers. We want you to know that it's not just a matter of using the right nutrients, but also having a firm understanding of  the grow process and how to supercharge your garden that will bring you great harvests.
Let MBFerts help you get maximum yields for minimum costs
Best Sellers
Amino Acid Booster | Hydrolyzed Whey Protein | Food...
MBFERTS CARBBYS Carb Booster   MB Carbbys Carbohydra...
MBFERTS DONKEY DIX Late PK Booster   Facts Facts Ab...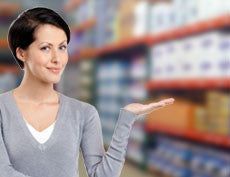 our COMPLETE LINE OF NUTRIENTS are up to 80% cheaper compared to the Hydrostores version YOUR ALREADY BUYING, AND ITS SAME STUFF OR BETTER.
Shop now!