Organic Citric Acid | Anhydrous Food Grade-Pure Natural Powder
Organic Citric Acid | Anhydrous Food Grade-Pure Natural Powder
Description:
Organic Citric Acid | Anhydrous Food Grade 99.9% Pure Natural Powder-Crystals
Organic Citric Acid | Anhydrous Food Grade Pure Natural Powder is a fully water soluble 100% PURE and 100% NATURAL Usp-Food grade Anhydrous crystal powder.
Citric acid is a natural product of citrus fruits such as lemons, limes, oranges and tangerines. A small amount is also present in berries, particularly blackberries and raspberries. In the environment, citric acid does not only affect humans, animals and aquatic life, but affects plants as well. Some studies show that citric acid, when used in smaller doses may be beneficial to plants; however, large and repeated doses may be harmful. Organic citric acid in hydroponics can help stabalize pH, and helps maintains the Krebs cycle
Organic Citric Acid crystal Powder is suitable for preparation of fertilizer blends and for production of liquid fertilizers.
The advantages of Organic Citric Acid Powder :
Our organic citric acid is 100% PURE and 100% NATURAL Usp-Food grade Anhydrous crystal powder.

Fully water-soluble.

Is used as an organic chelate.

Makes a great organic pH Down.

Chelate-assisted phytoextraction by high biomass producing plant species enhances the removal of heavy metals from over fertilization.

Safe for plants and humans.

Organic citric acid is a main component of Krebs cycle.

Organic citric acid is suitable for the root drenching, foliar application and production of fertilizer blends and nutrient solutions.

Organic citric acid is found in many fruit drinks and fruit juices.

Organic citric acid makes it harder for calcium containing kidney stones to form in your urine.
Citric Acid as an Organic Chelate
If you take (1) gallon of R.O. water and add (0.19) gram of Citric Acid - ingredient you would have 50ppm of Citric Acid in solution.
Citric acid is an organic chelate that can help improve plant growth when over fertilization has occurred, or if you are a newbie and like to use too much fertilizer, the organic citric acid will help your plants tolerate the higher PPMS or E.c of fertilizer.
A test showed that both organic citric acid and EDTA (synthetic) restored the plant height as it was reduced at the highest level of over fertilization. Only the organic citric acid (but not EDTA) was able to recover the plant biomass weight, caused by the over fertilization, However if left untreated the plants would have DIED!
These plants also showed a high degree of tolerance against toxicity stress, and it removed substantial amounts of elements (fertilizers) from the media. The EDTA best enhanced the fertilizer uptake and translocation, while organic citric acid best recovered the plant growth.
Organic Citric Acid and its role in the Krebs Cycle
Plants make adenosine triphosphate (ATP) during photosynthesis by releasing energy from glucose and other stored sugar. During aerobic respiration, the cell uses oxygen to burn molecules and release energy. This reaction, which is the opposite of photosynthesis, takes place over the course of three major reaction pathways: glycolysis, Krebs cycle and electron transport phosphorylation (ETP).
Organic citric acid is a main component of Krebs cycle, also known as citric acid cycle, which is a series of complicated chemical reactions as part of respiration of all oxygen-utilizing cells including those found in plants. Disturbing or distorting the citric acid cycle will hamper the glucose transformation and impair the plant's energy.
USE WITH CAUTION!
Organic Citric Acid is an ACID, and can cause burns and should be kept away from children, eye Skin etc.
Organic Citric Acid Applications:
For people: You can make a organic citric acid solution and use it daily as a supplement.
"We are not doctors so make/use this at your own discretion"
How do I Store the Organic Citric Acid Solution
Use a funnel to pour the Organic Citric Acid Solution into an air-tight plastic or glass bottles container(s).
Store the solution in a cool, dark place!
Best Sellers
Amino Acid Booster | Hydrolyzed Whey Protein | Food...
MBFERTS CARBBYS Carb Booster   MB Carbbys Carbohydra...
MBFERTS DONKEY DIX Late PK Booster   Facts Facts Ab...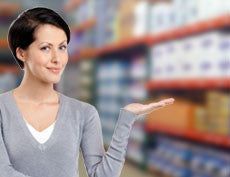 our COMPLETE LINE OF NUTRIENTS are up to 80% cheaper compared to the Hydrostores version YOUR ALREADY BUYING, AND ITS SAME STUFF OR BETTER.
Shop now!