Endomycorrhizal | Beneficial Fungi Powder
Description:
Endo-Mycorrhizal - Beneficial Fungi Powder (4 Ounces) helps plants fight disease and uptake water and nutrients. Best result come when used in soil.
Endo-Mycorrhizal - Beneficial Fungi Powder
(4) Ounces
Endo-Mycorrhizal Soluble Powder Inoculum consists of a blend of spores of 4 Endo-mycorrhizal fungi species. Helps plants fight disease and uptake water and nutrients. Best result come when used in soil. Compares to Advance Nutrients Piranha.
If you asked 1,000 people what part of the plant is responsible for uptake of moisture and nutrients, 999 would say it???s the roots, but actually it???s the Mycorrhizae ??? or fungi ??? that live on the roots that are the primary means for bringing nutrients and water into the plant through its root system. The roots of a plant act as a backup system in case the fungi are lost. The most important functions that Mycorrhizae perform are improving the host plant???s ability to absorb nutrients and water and to resist infection by root-disease organisms.
The fungi increase the surface absorbing area of roots 10 to 100 times, greatly improving the ability of plants to utilize grow matrix resources. Micronized EndoIinoculum consists of a blend of spores of 4 Endomycorrhizal fungi species. The powder comes in a particle size less than 300 microns (#50 screen). Inoculation of seed or young plants will increase the root's ability to absorb water and nutrients, while improving plant yields and health.
This plant-fungus association can deliver significant benefits in agricultural operations. The effect on the root system of a mycorrhizal-colonized plant is dramatic. Under this relationship, most of the absorbing area of the root system is actually fungal hyphae. Hyphae are far thinner than roots or root hairs and are able to penetrate the tiniest pores and fissures in the soil.
The un-inoculated plant root takes up nutrients at the tip of the root. Mycorrhizae fungi attach to the root giving it hundreds, if not thousands, of new access points to uptake nutrients and water.
Agricultural soil often contains abundant nutrients but the availability of these nutrients to the crop may be limited. Research confirms that mycorrhizae are particularly important in mobilizing phosphorus, nitrogen, zinc, iron, calcium, magnesium, manganese, sulfur and other tightly bound soil nutrients by enzymatic release and transporting them back to the plant. Crop plant uptake and utilization of fertilizer inputs becomes far more efficient, often leading to significant savings in fertilizer costs.
Directions: How do I make a concentrate with this powder?
Take (1) ounce of powder = Add to 1 gallon of water.
SHAKE VERY WELL!
Directions: How much concentrate can I use and how often can I use it?
Use this product with soil only!
Use it every time you feed.
Use at 5ml/gal
Best Sellers
Amino Acid Booster | Hydrolyzed Whey Protein | Food...
MBFERTS CARBBYS Carb Booster   MB Carbbys Carbohydra...
MBFERTS DONKEY DIX Late PK Booster   Facts Facts Ab...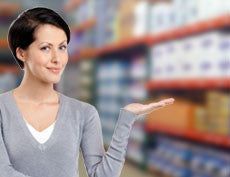 our COMPLETE LINE OF NUTRIENTS are up to 80% cheaper compared to the Hydrostores version YOUR ALREADY BUYING, AND ITS SAME STUFF OR BETTER.
Shop now!